About
2010
05.06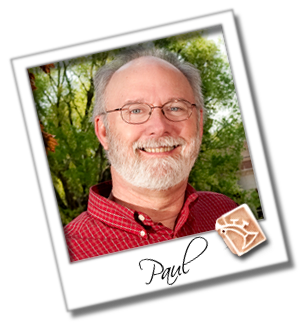 This is a narrative that started several hundred years ago when an industrious and inventive individual scooped up a handful of clay from a creek bed and began forming it into something that  produced a sound or a tone.  No one really knows when that event happened but the process that took that lump of clay and formed it into something capable of delivering  a musical composition is an art that must not be lost or forgotten.  And since no one really knows the details surrounding this monumental event, it is time that the stories reveal themselves from the heavy fog of history.  This is that place and here is where one will find some of those tales.
Paul Chenoweth is one of those creative sorts whose background in architecture, art, music, and education make him a likely candidate to keep the story of ceramic musical instrument making alive.  For now, the stories are about whimsical instruments that frequently combine a functioning tone sculpture with something like a cup (or mug)…thus the name MugPhlute.   Paul's middle initial is "M".  You may decide for yourself what the M stand for…but for now, M is for MugPhlute.
In 2011, additional exploration began into the world of experimental percussion instruments.  Those experiements include ways of looking at all instruments as sculpture and sculpture with human qualities…where else could the music come from if the object is truly inanimate?
2012 is the year that Paul's personal studio evolved from a single vehicle garage.  There should be some images of that project somewhere here on the site.
The 2013 – 2015 period has been a flurry of making and exploring outlets for displaying and selling projects.  All of that activity has kept me away from my infrequent posts here on the blog.  I am active on the Ceramic Arts Community forum (discussion board) and enjoy the interaction between a host of very talented and experienced clay artists.
Biographical Sketch
Born: Bowling Green, KY while father was band director at Western Kentucky State Teacher's College (now Western Kentucky University)…both mom & dad were perpetual students (that explains a lot).
Elementary & High School: Mostly Macon, Georgia schools – Lanier Sr. High School for Boys
College: Auburn University – Bachelor of Architecture
Belmont University – M.Ed
Nova Southeastern – Ed.D candidate – technology in education
Careers: Church Architect, Scenic Designer/Builder, Songwriter, Landscape Designer, Videographer/Editor, Web Developer/Programmer, Artist
Family: Married for 40 years…residing in Nashville, TN…2 grown children, 2 amazing children-in-law and 4 'energized' grandchildren